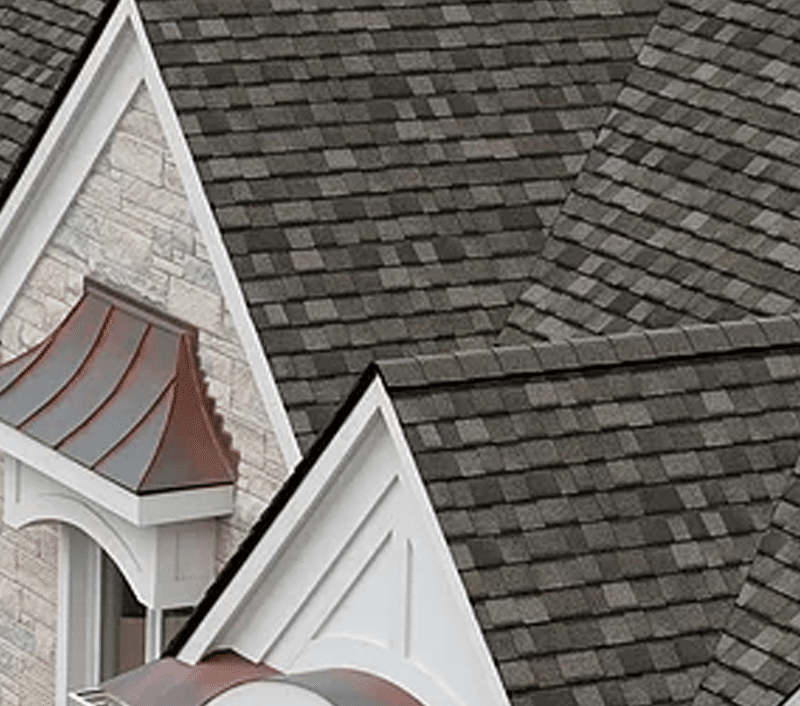 As you begin looking at a roof replacement, you might get multiple quotes from different companies. Most companies use national brand shingles and unless you're looking for something special as far as style or features, the different brand shingles cost about the same per square. However, if you notice a large price discrepancy between quotes, there's a high probability that either that one is proposing a three-tab shingle and the other is proposing architectural shingles or the difference is in the type of roof replacement.
The first thing you should clarify is that you're getting a tear-off roof replacement rather than an overlay. An overlay is cheaper because there is less work because the team doesn't tear off your existing shingles and they don't have to dispose of it. We never propose an overlay because you likely won't receive the manufacturer's warranty and the roof won't last as long. If all the quotes are for a tear-off then you'll want to ask about the specific shingle proposed. Peak Roofing contractors always recommends architectural shingle first and here's why.
Durability & Construction
Architectural shingles are thicker and contain more material than three-tab. Those additional layers are part of the increased cost. Just by looking at the manufacturer's warranty you can tell that they're going to last longer. Most 3-tab shingles have a 20-year warranty while some architectural shingles have up to a 50-year warranty. Plus, most architectural shingles have a wind rating above 100mph while 3-tab shingles have only a 60mph wind rating. You can also find architectural shingles with built in impact and stain resistant technology.
They Look Great
If you love the look of a slate or shake roof, you want an architectural single. Architectural shingles come in a variety of styles to mimic slate and shake. Some specialty lines from various manufacturers have even more designs that work well on historic homes or modern homes. These shingles give a dimensional appearance to your roof which improves your home's curb appeal. You'll also find more options for solid color shingles as well as color blends.
Peak Roofing Contractors wants you to love your roof which is why when we propose a roof replacement, we propose a tear-off and installation of a total roofing system. With a roofing system, your roof will not only last longer but you'll be eligible for the longest manufacturer warranty available. Let us know what you're looking for in a new roof and we'll help you choose the right product. Call us today at (703) 753-4585 or fill out our contact form today.