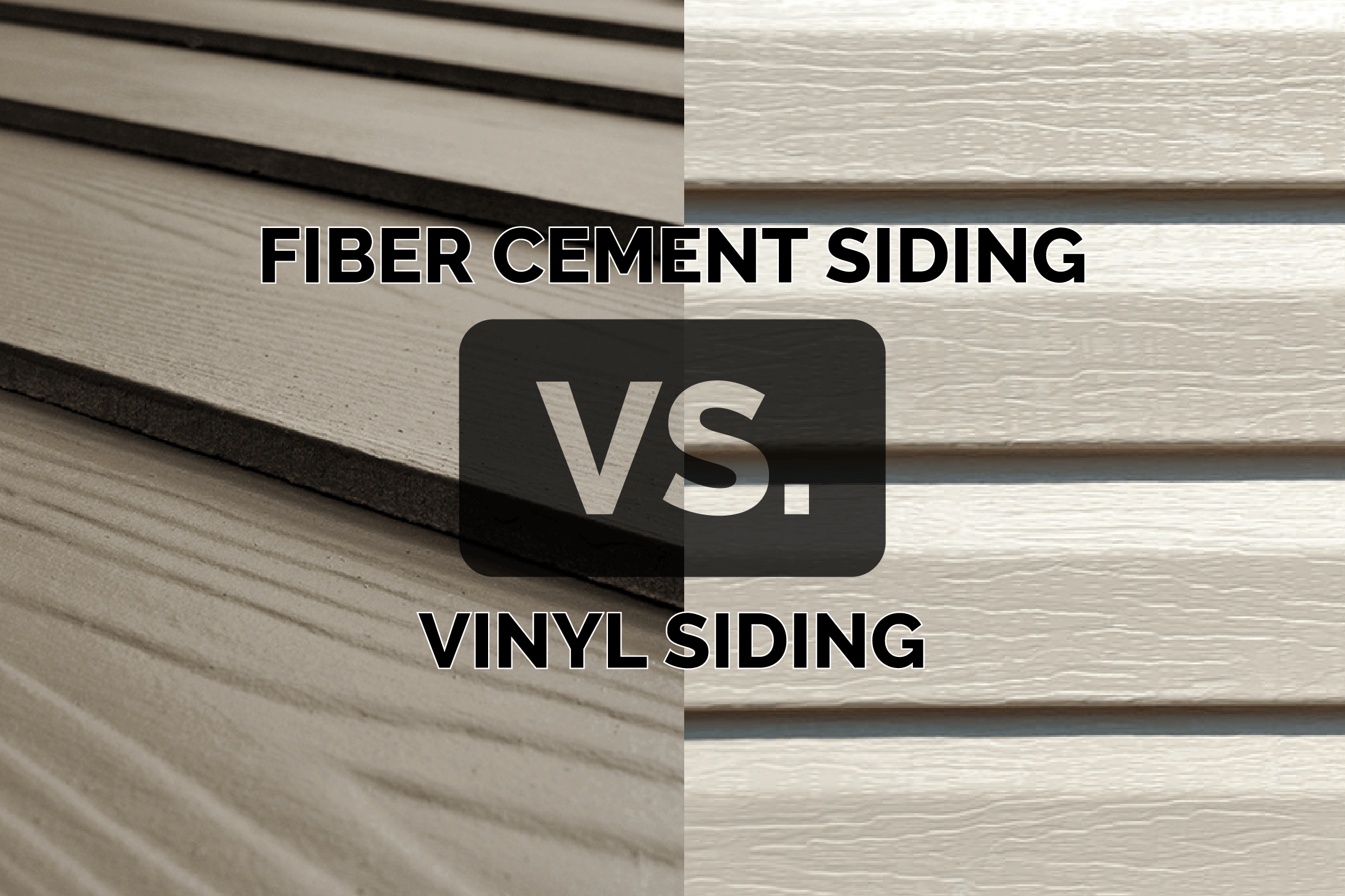 As you begin to consider new siding for your home, you'll notice that the two most talked about siding materials today are vinyl siding and fiber cement siding. As a company who installs both materials, we help homeowners with this decision regularly. If you want to decide without talking to us, here are some pros and cons of each.
Fiber Cement Siding Almost Always Costs More
If budget is an issue but you need to replace yours, vinyl siding might be the right choice. Depending on the brand and style, the difference in price can be anywhere from a few dollars more to twice as much. However, insulated vinyl siding can be close to the same price as a standard fiber cement siding.
Vinyl Siding Never Needs Painting
Most fiber cement siding brands have options that are already painted. They also offer unfinished options so you can have the exact color you want. Whichever option you choose, you will need to repaint it at some point. Prefinished usually last about 15 years whereas those that you paint last about half that before needing fresh paint. Vinyl siding never needs painting.
Fiber Cement Siding Is More Durable
If the reason you're replacing your siding is due to storm or fire damage, you may want to consider fiber cement siding. Hail won't damage it. Unlike vinyl that can melt from just a nearby house fire, fiber cement carries a Class 1 (A) fire retardant rating. It won't prevent your home from burning down, but has better resistance from damage due to heat and sparks. As an added bonus, you may find that your homeowner's insurance company provides a discount for homes with fiber cement siding.
Vinyl Siding Requires Almost No Maintenance
All siding materials require occasional cleaning, including vinyl siding. When it comes to maintenance, that's really all you ever have to do with vinyl siding. However, fiber cement siding needs regular resealing along the joints in addition to the repainting from time to time.
Which is a Better Option
It really comes down to personal preference and budget. As both a vinyl siding and fiber cement siding installer, we can help you choose what's best for your goals. Call Peak Windows & Siding today for your free quote at (703) 468-4769 or fill out our contact form.