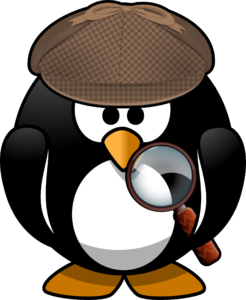 Few things are more frustrating than ending up with a contractor who doesn't do a good job, doesn't show up when promised or worse, runs off with your money never to be seen again. If you need roof repair or a new roof, you want a roofing contractor you can trust with your home and your money. And, you want one who will be there to stand behind their warranty and make repairs when needed. Spending a little time before signing a contract is worth it in the long run.
Research
You want to do your homework before you waste your time talking to a roofing contractor who won't make the cut in the end. There are many places you can do research these days including countless sites on the internet. When you look at reviews, remember that you can't please all the people all the time so reviews should be looked at in their totality. It may be even more important to see how a company responds to a bad review. Don't forget to ask your friends and neighbors about their experiences with local companies and check the Better Business Bureau. When you visit a company's website, make sure they have a local address and talk in detail about the service you need.
Request
Once you've narrowed it down to a handful of roofers, call them. Request an appointment for a roof repair estimate or roof replacement. See if they show up and if they show up when promised (or at least call saying they'll be late). How they act trying to get your business is an indicator of how they'll be as your roofer. Request any estimate in writing. Don't consider a contractor who won't give you a written estimate.
Read
Before you agree to accept their services, read their estimate. Make sure it includes all the details for your project. At the very least a roof replacement should include:
If it's a tear off or overlay roof replacement
Disposal of all debris
Brand, style and color of material you've requested
Additional materials like venting and underlayment included
Workmanship or installation warranty/guarantee
Licensed number and insurance information
It doesn't hurt to verify with their insurance company that they have the proper liability insurance in place and to check that they are indeed currently licensed.
Although these three steps to take before hiring a contractor doesn't guarantee that they'll do a great job, it does help. If you want a roofing contractor you can trust who has been serving the greater northern Virginia with more than 20 years' experience, call Peak Roofing Contractors at (703) 753-4585 today for your free estimate.