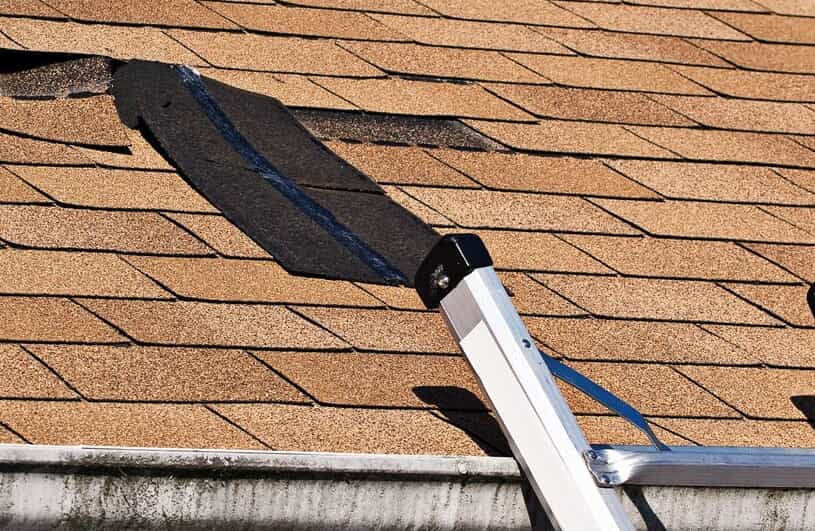 Have you looked at your roof recently? Most people fail to truly look at the condition of their roof regularly or even after a storm. If you are doing it, you probably know most of these signs. However, if you aren't, you should be and here are some things that may indicate that you need the help of a roof repair company. Admittedly, some are easy to spot, but not all are.
Clear Signs
Most people who do pay attention to their roof now to call a roof repair company if they see any of the following:
Bent or broken shingles
Missing granules
Misaligned shingles
Areas with no shingles
Dented shingles
Staining, streaking or discoloration
However, the roof isn't the only place where you may find signs that tell you to schedule a repair appointment with your local roofer.
Other Signs Your Roof Needs Repair
When you're in your attic do you ever look at the insulation or the roof deck? Both may have signs that indicate you have a roof leak. For example, compressed or wet insulation often means that you have water damage from a roof leak. Dark streaks on the roof deck can also mean a leak and that you should call a roof repair company.
Because water follows the path of least resistance, it can show itself just about anywhere and actually mean you have a roof leak. A few we've seen include water or water damage:
In a fireplace
Under carpets/flooring
Under baseboards
Around windows
On ceilings
Behind wallpaper
Of course, simply the age of your roof could mean that you need roof repair. The older it gets, the more likely that it will begin to fail. Regular roofing inspections and maintenance can help extend the life of your roof and reduce repair expenses.
Peak Roofing Contractors is More Than a Roof Repair Company
Yes, roofing is in our name and everyone knows we are a leading local roof repair company. However, do you know that we're much more than just roof repair and replacement? If you notice you need roof repair or replacement, new siding or new windows, call us at 703-468-4769 or fill out our contact form for your free estimate.