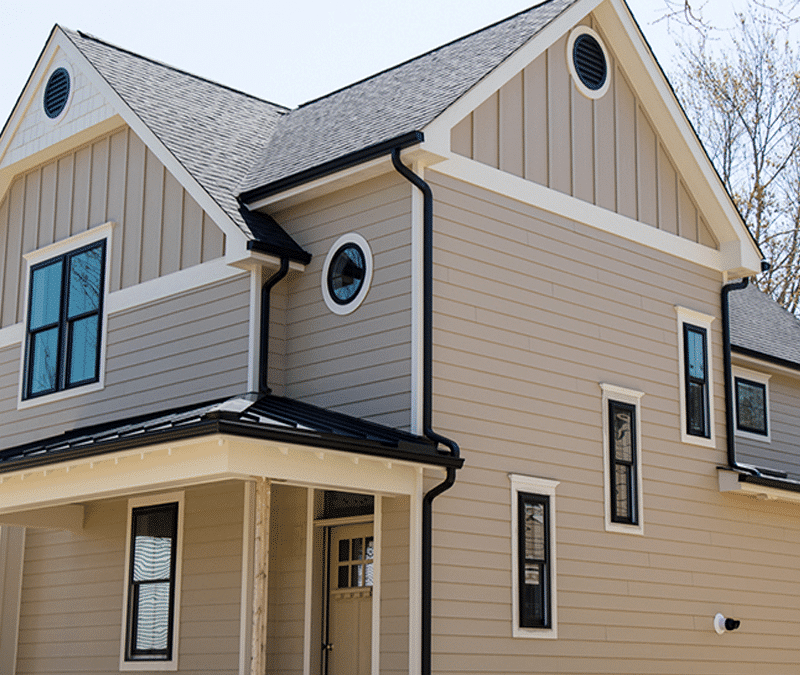 It should come as no surprise that black replacement windows are still a hot trend for 2023. However, they're not the only trend we're seeing. If you are in the market for new windows in the coming year, here's what you should know and think about before buying your new windows.
Energy Efficiency is Driving the Demand for New Windows
That means more homeowners are looking for ways to make their homes more energy efficient. As a result, the window industry expects about a 4.5% increase in demand in 2023 for new windows. That could make your wait for replacement windows longer no matter whether you choose one of the latest replacement window trends or a white framed traditional looking window style. The top trend is an energy efficient window with Low-E glass.
Bold Contrast
That's why black replacement windows are still a top choice. They look great on white and any other light-colored home. However, if black doesn't suit your style, some window manufacturers offer custom colors. Ask your window company what options their manufacturers offer.
Casement Windows
Although double hung windows are the most popular replacement window style, we're seeing a trend toward casement windows as well. They offer many benefits including the fact that they seal shut tightly, provide a great view and, when open, allow for good air flow throughout the home.
Arched Windows
If you're planning a home addition or home remodel, consider including some arched windows if you want to add one of the big remodeling trends. Not only do arched windows above your current windows add more light to a room, but they create visual interest.
What Does All This Mean for Your New Windows?
First, we recommend that a homeowner only choose to follow one (or more) of the replacement window trends if they love it. You'll likely live with these windows for as long as you own the home. Second, look at your options. Different manufacturers offer different colors, styles and hardware choices. Third, windows can have different colors inside and outside. Make sure you and your window company are clear as to what you want and expect – not everyone wants black window frames inside their home.
Let Peak Windows & Siding Help You Choose the Right Windows
At Peak Windows & Siding, we can help you choose the right replacement windows or choose a new look for your home with an exterior remodel. Talk to us about your goals, budget and plans for your home and we'll provide you with a free quote for exactly what you're looking for, whether you want to follow one of the replacement window trends or not. Call us today at (703) 468-4769 or fill out our contact form.