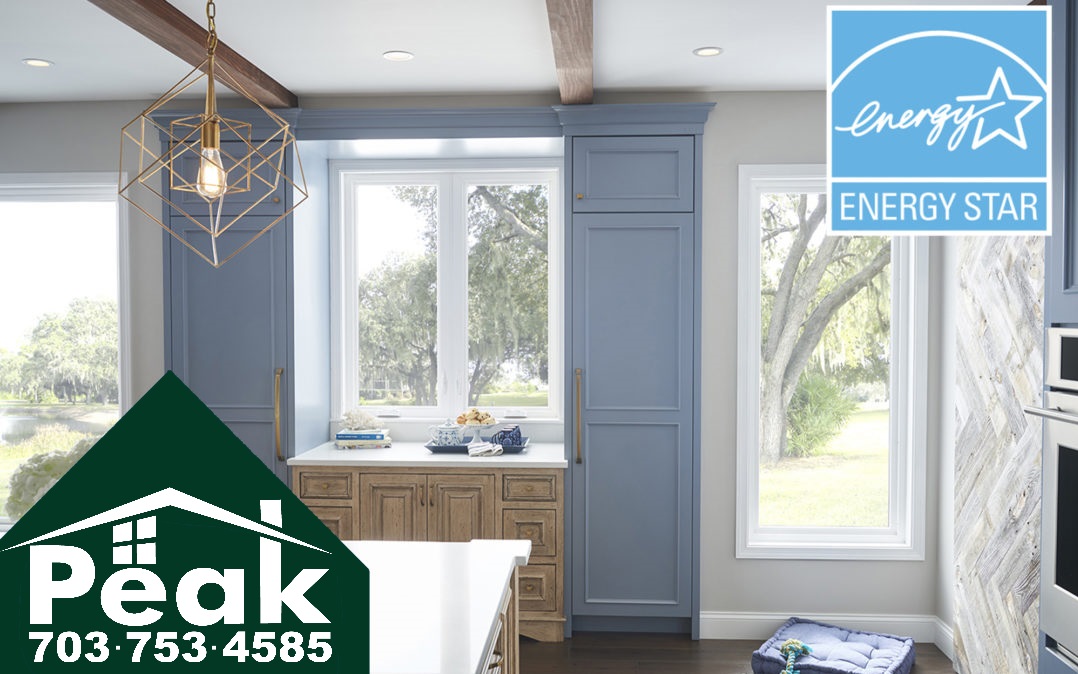 Most reputable window companies in northern Virginia only sell and install ENERGY STAR windows. When you begin looking for replacement windows, making sure the ones you're considering are ENERGY STAR rated for your area is key. That's assuming that your goal with your new windows is to lower your heating and cooling costs. There are three reasons in addition to energy savings.
Better Quality
Because a window has to meet certain standers, manufacturers who make ENERGY STAR windows construct higher quality windows. Instead of snap together or screwed together frames, they're welded. All the glass is Low-e coated and many windows have argon or krypton gas fill. This is because both of these contribute to a lower the air leakage rating. The National Fenestration Rating Council's rating sticker provides information on air leakage and overall energy efficiency.
Low-e Glass Reduces Fading Inside Your Home
Low-emissivity (Low-e) glass blocks solar energy from coming into your home. That's part of why a new window is more energy efficient than an old window. However, that's not all that Low-e glass does. There are three types of light; ultraviolet (UV), visible and infrared (IR). UV light leads to fading of flooring, window treatments and furniture. Low-e glass blocks the majority of UV light.
A More Comfortable Home
Not only do ENERGY STAR windows lower your heating and cooling costs, but they also make your home feel more comfortable. The air between the dual- or triple-pane windows acts as insulation so when you touch the glass, it's not as hot as a single pane window. Many homeowners find that rooms that were once uncomfortable because they couldn't get cool or warm like the rest of the home, no longer have that problem with new windows.
Windows & Siding Unlimited Offers Quality ENERGY STAR Windows
If you're looking for new windows for your home, call Windows & Siding Unlimited at (703) 468-4769. We're a locally owned and operated window company ready to help you choose the right windows for your energy goals and budget. As an independent window company, we offer leading brands from quality manufacturers and you can rest assured that we only offer windows that are ENERGY STAR rated for northern Virginia.