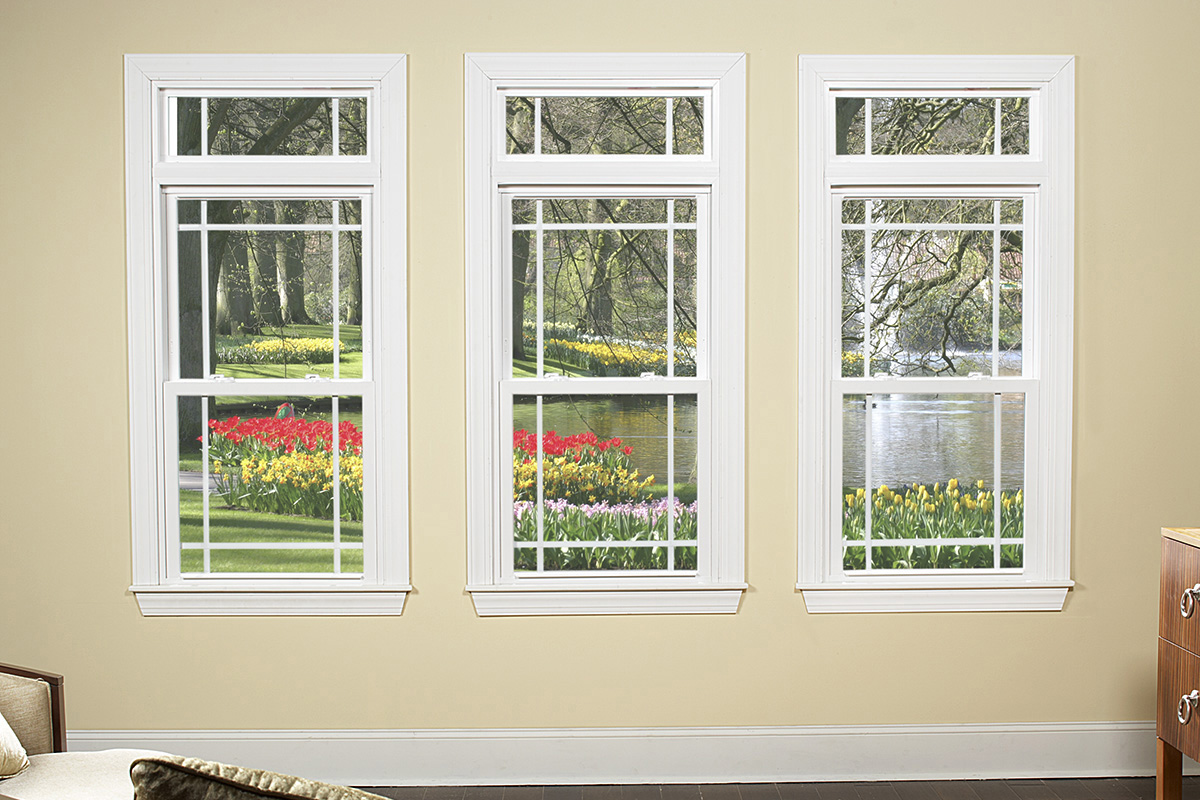 Whether you have single hung, sliding or casement windows in your home now, as you look at replacement windows, know that you have options. You do not have to choose the same windows today that the builder or previous owner put in. However, some window styles make more sense for certain window openings while others are better for different style homes. Here are some things to know about your options.
Single and Double Hung Windows
Single hung windows are what we most commonly find in homes throughout northern Virginia. However, if you're replacing them and want the same look for your home, consider double hung window. These two window styles look the same but have one big difference. In a double hung window, both sashes move. This allows for better airflow and easier cleaning which is a benefit. However, they do cost more than a single hung window which is generally the least expensive window style.
Casement Windows
Casement windows have been growing in popularity for a few years now. One of their benefits is that they are extremely energy efficient when compared to similarly constructed windows. They are also easy to open by anyone with just a hand crank at the bottom of the window. And, because casement windows only have a frame around the outside of the window, they offer most expansive view of any of the window styles that open. Some homeowners don't like the fact that the window screen is inside the home because the windows open on a hinge outward. The way they open do make them easy to clean as well.
Sliding Windows
If you have a window opening that is wider than it is tall, you may want to consider sliding windows. Sliding windows are easy to open and, many argue, offer a better view than single or double hung windows. Depending which manufacturer or line, you may be able to slide both sashes which will provide for good airflow.
Call Peak Windows & Siding for a Free Consultation & Estimate
If you're looking for new windows, call Peak Windows & Siding at (703) 468-4769 or fill out our contact form. We offer many other window styles than the three above. Our experts can help you decide the right window style or window styles for your home and budget.