Most people look to get a few quotes for their home improvement project. If you're looking for a roofing contractor for a roof repair or replacement and don't have a roofer you know and trust, you should call around. However, don't let price be your deciding factor. There are many elements you should look at when evaluating the contractor's qualifications and bid for the job.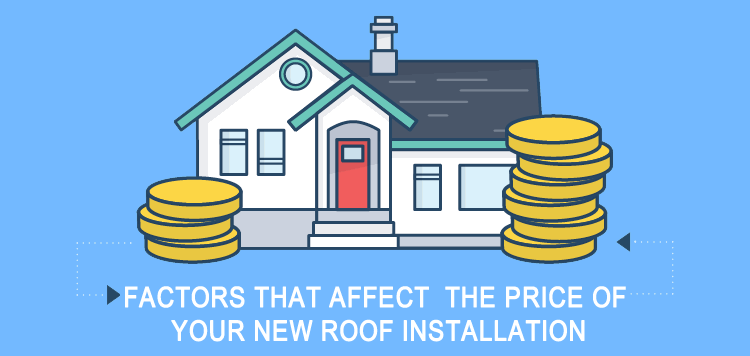 History in the Area
Some roofers have decades of experience, but only a short time in business or in the area. You want a roofing contractor who has both longevity in the industry and the area. All too often we see roofers come into the area, open up shop and then close their doors. That leaves you without an installation warranty. It can also leave you without a manufacturer's warranty if that roofer installed the roof without proper certification or licensing. You can find how long a company has been in business through the state or through the BBB.
Products Proposed
You may see the brand of shingles prominently listed in the quote but what about the other elements that are involved in a roof replacement. Did you know that many manufacturers only offer their best warranties on roofing systems? That means that the roof needs to be installed with their shingles and other components. If you don't see details about the underlayment, starter strips, ridge vents and other parts of the roof replacement, ask, and get it in writing.
Manufacturer Certifications
Not all manufacturers require certification for a company (or individual) to install their products, however, it's a good thing to look for or ask about. When a roofing contractor invests in perfecting their installation methods through manufacturer training, your roof will perform better. You will also be able to get the best warranty coverage from that manufacturer.
Peak Roofing Contractors Is the Northern Virginia Roofer to Call
We're GAF Master Elite™ Roofing Contractors which means your roof will be installed properly and you're eligible for the best warranty in the industry. When you receive a quote from us, it's detailed and you'll see that we install total roofing systems, whether you choose GAF or another brand roofing. Our long history serving northern Virginia is backed by countless satisfied customers.
If you need a new roof, roof repair or have an insurance claim, we're ready to help. Call Peak Roofing Contractors for your estimate today at (703) 753-4585. And, if you also need siding and windows, our sister company, Windows Unlimited can help with that for a complete exterior makeover.