With the new season warming things up, new beginnings are in the air. This can mean different things for different people, but for the most part it means good news. Whatever you're setting out to do this season, it is the perfect backdrop, setting the right mood for all your pending tasks.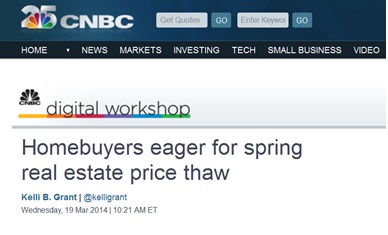 Starting a new job? Wow your boss on your first day. Putting your home up for sale? Find a Virginia roofing company you can trust. Spring also happens to be the best time for home improvements—new fixtures that could really help you boost the resale value of your house.
Consumers planning to jump into the real estate market this spring will need to reassess pricing, whether they are looking to buy or sell.

The spring real estate market has been off to a slow start, but experts foresee plenty of pent-up demand that could heat up the market as warmer weather arrives. Earlier this month, a report from Zillow.com found that 10 percent of U.S. renters say they would like to buy a home within the next year.
With that information in mind, you shouldn't hesitate to pull the trigger on that roof refurbishing job that you've been thinking about for months. To help you get into the thick of things, Northern Virginia roofing companies like Peak Roofing Contractors are eager to help homeowners achieve their goals for this spring.
The company stays ahead in their field by offering competitive pricing on all their services by vowing to match any price set by a local competitor, provided that (a) the competitor is also a member of the National Roofing Contractors Association and the Better Business Bureau, (b) the competitor is a licensed and insured business, and (c) the match is requested within six months of the initial estimate date. With such a guarantee, you'll be able to profit more in the end when your new façade starts to drag in the buyers.
(Article Excerpt and Image from "Homebuyers eager for spring real estate price thaw", CNBC, March 19, 2014)