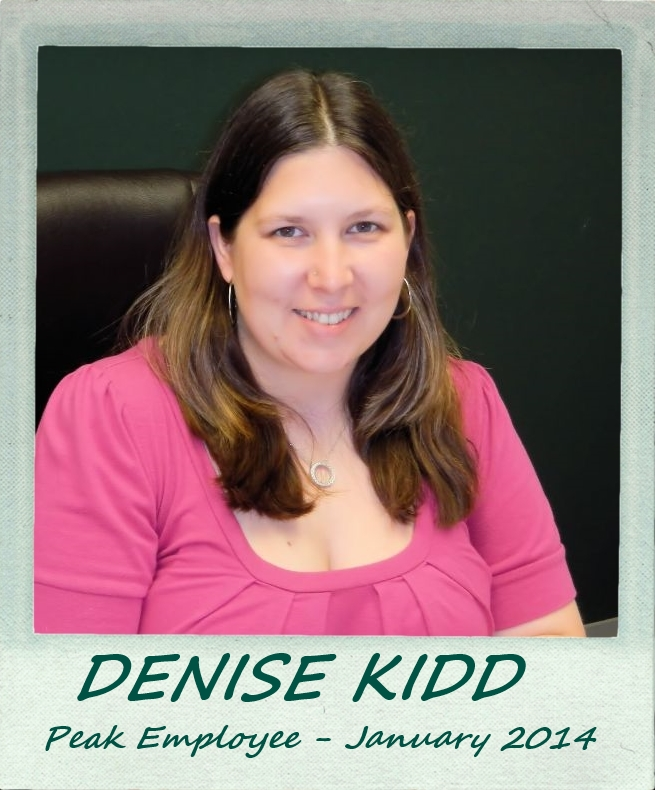 Denise has been part of the Peak Roofing family since March 2009.  She started with us as a Coordinator, though her hard work has since elevated her to managing the day-to-day operations for Peak Roofing's Warrenton office.
Denise is very thorough with her work and even though she is serious about her office responsibilities, she also has a serious sense of humor, which she makes sure to share with the everyone at Peak Roofing!
Denise also loves dogs – hers and really any dog for that matter – so let's all give
Denise a big ROOF, ROOF for being our Peak Employee for January 2014!

Give us a call @ 703-745-5153 to request an estimate or discuss any of your exterior needs and
you'll receive $50 off any Peak Roofing Contractors service. You won't be disappointed!