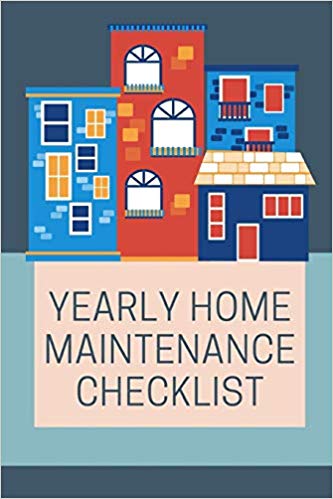 In our last blog, we shared some ideas about home maintenance that you should do about once a year (if you missed it, click here). In today's blog we're going to cover things that should happen twice a year or more often. Some you can do, others you may want to contact a local home improvement contractor to perform.
Twice a Year
Most of us know the two big ones – replacing our smoke alarm batteries and contacting our HVAC company at the beginning of fall and late spring for a tune up, however, there are many other things you should be doing twice a year to keep up with your home maintenance.
Trim shrubs and trees – one of the most common reasons for home damage is trees and shrubs that rub against the home. In wind, tree branches damage siding and shingles. Shrubs and trees provide excellent "bridges" for rodents and insects to get into your home. Don't let them, trim them back at least 6" from your home.
Clear your dryer's duct – lint in dryer ducts can lead to house fires. It can also lead to your dryer over heating which means an expensive repair. Take the time to make sure the filter area and duct are free of link.
Check for leaks – there are many areas where you may experience a water leak. A few locations you should check twice a year are your basement, attic, under sinks and around toilets. Don't forget to look behind your fridge if you have a water line coming from the wall into the ice maker. If you find a leak, contact a local home improvement contractor to help.
Clean vents and vent covers – you have four vents in your home. The most well known are the intake (where your filters go) and the vents that blow the hot or cool air. Twice a year remove the covers and clean them. This will help your HVAC system operate more efficiently and reduce dust in your home. Next, go to your bathroom exhaust vents. The covers should be removed and cleaned. Lastly, the back of your refrigerator has a vent that when neglected leads to overheating and a repair.
Quarterly or More Often
The big one on this list is your HVAC return filters. Depending on the quality and how much you run your heat or air conditioning you need to replace yours at least quarterly. This helps your HVAC system operate at peak efficiency. (Speaking of filters, don't forget the one on your range hood.)
One recommendation of your local fire department is to test your smoke alarms and carbon monoxide detectors monthly. This helps ensure that in the event of a fire (or carbon monoxide issue) that yours are working as they should.
If you want your faucets and shower heads to last, clean them with a product like CLR. This will reduce sediment build up and can prevent leaks from too much pressure. Plus, you'll enjoy your showers so much more.
Clean your disposal at least quarterly. If you notice a strange odor in your kitchen, clean it as soon as you notice the smell. A dirty disposal is not only gross but a place that bugs love to live and breed. Even if you run yours regularly, you should still follow manufacturer's recommendations for cleaning yours.
What Local Home Improvement Contractors Should You Call?
There are many types of local home improvement contractors. Some are more handymen and jacks of all trades while others specialize in one area or another. Only use a licensed and certified HVAC contractor for that work and never let a handyman handle big electrical, plumbing or roofing work. Rather, in those cases, you want home improvement contractors with proper licensing in their field of work so you know they have the tools and training to do the job right.
Peak Roofing Contractors and our family of companies are local home improvement contractors for roofing, siding, windows and gutters. We never take on a job we're not fully trained and licensed to perform. If you need any of our services, call us today at (703) 753-4585 or fill out our contact form.