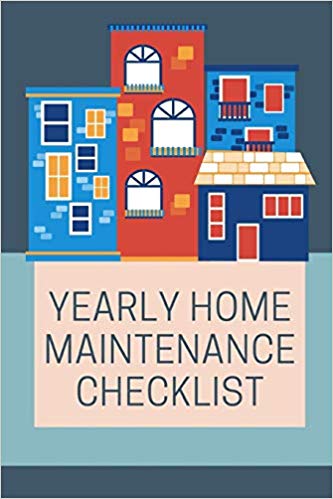 Some maintenance you should do seasonally or a few times a year, other things just need occasional maintenance. If you're unsure about what you should be doing to your home regularly in the way of maintenance, we've put together a list organized by what you should do at least once a year, twice a year and more often I today's blog and our next one to keep your home in great condition (and looking good too).
Annually
At least once a year you should walk around your home's exterior and do a visual inspection. You may realize you have some projects to take care of or that you should call a contractor to help with repair or bigger maintenance jobs. Here is what you should look for and suggestions for handling issues you find:
Start at the top – Your roof protects your family and belongings. If you notice missing, misaligned, or curling shingles, call a roofing contractor for an inspection and repair estimate. If it's been more than 15 years since your roof was installed, you might want to ask your roofing contractor for a roof replacement estimate.
Don't forget the gutters – Your gutters are part of your roofing system and need regular cleaning and occasional maintenance. Make sure yours are clean and firmly attached. If you're sick of cleaning them, you can hire a gutter cleaning company or have your roofing contractor install gutter protection so you won't have to deal with clogged gutters. Your roofer can also reattach yours if that's an issue.
Siding – Most homes in our area have some type of siding in addition to brick and stone. Your siding should lay flat, be without cracks or holes and be firmly attached. If not, you need siding repair. If yours has mold or mildew, use a pressure washer to clean it. For wood siding, check that you don't need to repaint or seal it.
Windows & Doors – Look at the caulk around your windows. It should be without cracks and continuous around the entire window. Replacing it is easy, just ask your local home improvement store for the tools you need and recommendations for the right caulk. As for your doors, your weather stripping should not have cracks and should prevent drafts. A windy day is an excellent time to check how yours is holding up. It's one of the easiest home improvement projects that just about any homeowner can handle.
Peak Roofing Contractors Can Help
If you looked at your roof and realized that you have some issues or thought that you've never had a roofing inspection and it might be a good idea, call Peak Roofing Contractors. We'll provide you with a comprehensive inspection for roof repair, maintenance or a new roof. We also offer gutter service including new gutter installation and gutter covers. Of course, if you are thinking about a total exterior makeover, the Peak family of companies can help with roofing, windows, siding and gutters. Call us today at (703) 753-4585 or fill out our contact form.