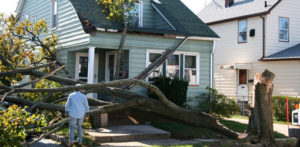 It's been a wet summer and with Florence's additional rain, we're seeing more water damage calls than ever before. If you've noticed water damage in your home since the storm came through, you should call your insurance company and your roofing company. Your adjustor will provide you with an evaluation and likely recommend a roof repair company, but know you don't have to use whomever they recommend. You can find a company you trust. Here are some things to look for before you hire anyone to perform repair to your home or replace your siding or roof.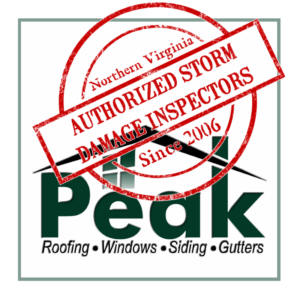 1. Local Company
In the coming days & weeks many companies will set up temporary offices to handle the storm damage claims. Some will be legitimate and others will not. Only meet with companies who have a history in the area. This protection you in a few ways. First, you want a company who can honor their workmanship warranty if there's an issue in the future. Second, because they're licensed and know the permitting required for the area and can get them when necessary. Lastly, you can learn about their reputation.
2. Licensed and Insured
An unlicensed roofing company can't pull a permit to replace your roof. Without a permit there is no official record of the roof replacement. Insurance protects you. Liability insurance protects you from paying for damage they cause to yours or another's property and workman's compensation protects you from paying for a worker injured on your property.
3. A True Contractor
When you have damage to more than one part of your home, it's easier and more convenient to call just one company. If your home requires new siding and roofing, one company will help you choose colors and styles that are complimentary. If the damage is more than on the surface, a contractor can repair bracing and other structural damage. Plus, they'll do the work in the right order to best repair or replace whatever is damaged.
Don't be pressured into using the insurance company's siding or roofing company, do your research and find a local one with a good reputation who is licensed and insured and can provide you with complete repair. If you haven't ever called a siding or roofing company in Northern Virginia, call Peak Contractors. You'll find we are well respected and can help you with your insurance claim as we are authorized storm damage inspectors and will advocate on your behalf with your insurance company. Reach us by completing our contact form or calling us at 703-468-4769.