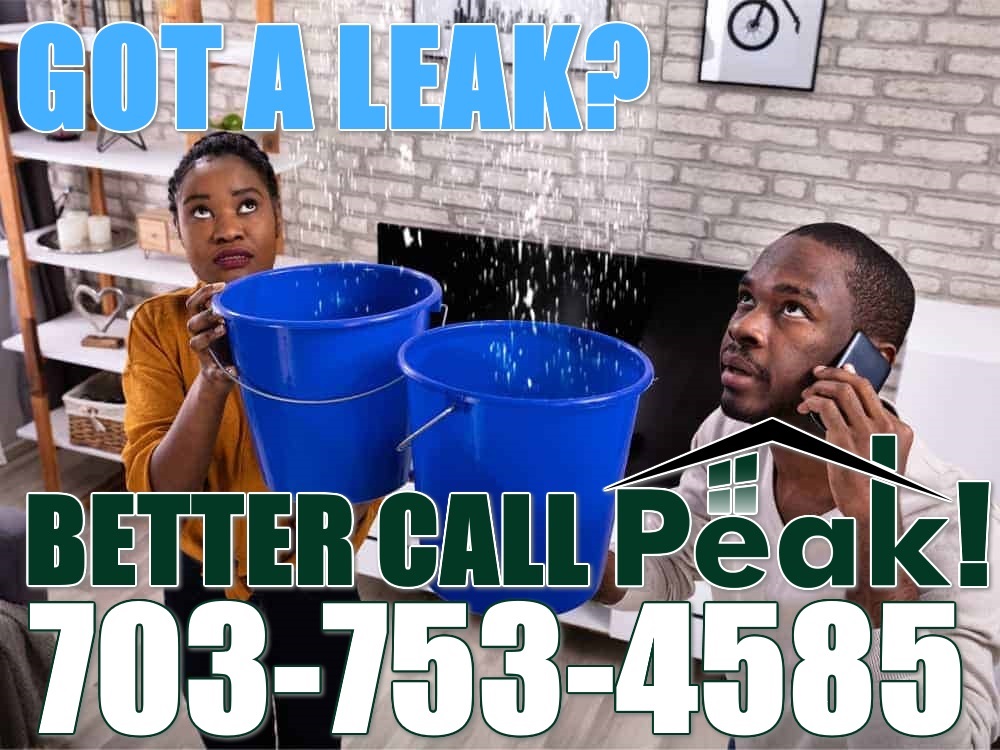 Recently we've had a few calls from homeowners stating that they think they have a small roof leak and asked if we handle small roof repairs. We want to share that there is no such thing as a roof leak that is too small to be repaired. In fact, if you know you have any size roof leak and neglect it going into the winter, you may find yourself needing a big roof repair in the spring.
Why Roof Leaks Grow in Winter
Think about the days when you filled the ice cube tray. You may have filled it below the break area but when water freezes, it expands. If you have even a small hole in your roof and it rains during the day and the temperature drops overnight, the water freezes and expands. This creates a larger hole. During the next rain, more water gets into your home. If we have another freeze-thaw cycle, that hole grows again. Now you may have a large roof leak that requires immediate attention but if there's snow or ice on your roof, your roof repair company will need to wait until the temperature rises.
Any Amount of Water in Your Home is a Problem
Ask anyone who has dealt with a roof leak, burst pipe or even a sink that overflowed, water does significant damage in a home. Because we don't go in our attic frequently, we don't always notice when something is wrong. However, even a small roof leak can lead to damage even if it remains small. Some of the issues we've found in attics from a small hole in the roof include:
Mold and mildew
Damage to the roof deck and roofing trusses
Water damaged insulation making it ineffective
There's also always the possibility that you'll have damage to your electric and personal belongings stored there.
Peak Roofing Contractors Handles All Size Roof Repairs
Let one of our professionals inspect your roof and find the source of the leak. There is no such thing as a small roof leak to our repair professionals. Call us today at (703) 468-4769 or fill out our contact form for your free estimate.