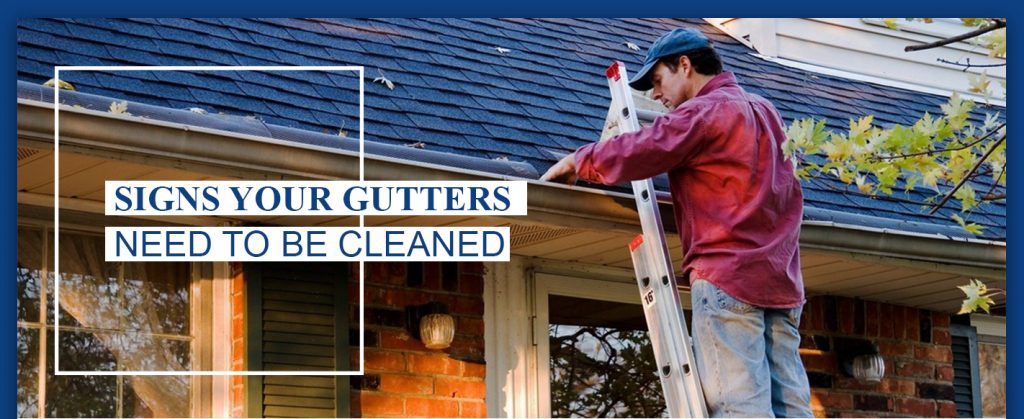 It's spring and the trees have bloomed. That means lots of falling debris in the way of pollen, tree blossom and many other things which leads to clogged gutters. It also means spring rains. Have you checked your gutters? Just because you cleaned them last fall doesn't mean they're still clean. Here are some reasons you should check your gutters and clean them again.
Spring & Summer Rains Fall Hard and Fast
Unlike the dreary rains in winter, spring and summer storms come on fast and dump a lot of rain over short periods of time. That puts your gutters to the test. Clogged gutters mean that water runs over the top. This can lead to:
Damaged landscaping
Mulch needing to be replaced
Fascia damage
Shingle damage & roof leaks
In serious situations, the water that pools around your home can lead to water in your basement which is costly to clean and repair. You may also find that the water-logged gutters pull away from your home which requires either repair or replacing.
Stop Clogged Gutters
You can regularly clean your gutters but that can be dangerous and it takes time. There are companies who clean your gutters for a fee, usually charged by the foot. Or, you can stop worrying about clogged gutters by installing a gutter protection system.
As roofing contractors, we know the difference that a quality gutter protection system makes. We've chosen Raindrop® Gutter Guard systems as the brand we install. We like Raindrop because it's nearly invisible from the ground so you don't have to worry about your HOA needing to approve it. That is partially because of how we install it and partially because it comes in many colors to blend in with your shingles and gutters. Of course, it should go without saying that these gutter guards offer exceptional protection year 'round against clogged gutters.
Call Peak Roofing Contractors Today
Let us know how we can help you. We offer complete roofing, gutter, siding as well as window and door services. Call us today at (703) 753-4585 or fill out our contact form for your free estimate.