We can install high quality insulated vinyl siding for your home. This will improve your home's energy efficiency, increase your home's protection against the elements, and enhance your home's curb appeal. Learn more about the many ways insulated vinyl siding can benefit you.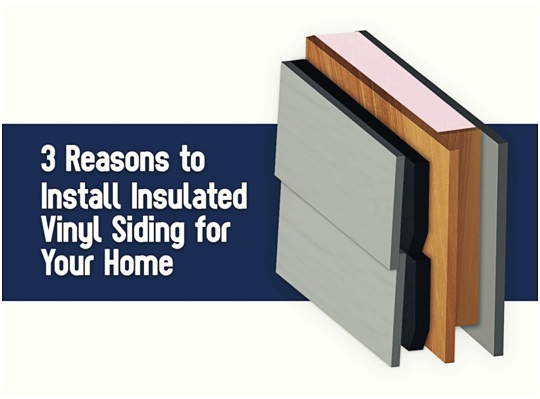 Higher Energy Efficiency
A smart contractor or handyman in Manassas, VA, knows that energy efficiency should be one of the top priorities for any home. That's why we install insulated vinyl siding to improve your home's energy efficiency by reducing thermal bridging. Thermal bridging occurs when wall studs lack insulation, leading to energy escaping through the wall studs. Since wall studs compose up to 25% of every wall in your home, you will save more money by using insulated vinyl siding.
Increased Weather Resistance
Vinyl siding is one of the most durable materials available for your home. It resists water and does not rot, rust, or crack. It can also withstand winds of up to 110 mpg and withstand the effects heat, cold, and moisture. The insulated vinyl siding we install is tougher because it has rigid foam insulation behind its surface. This results in less sagging, dents, and damage. In addition, the insulation acts as a noise barrier. Insulated vinyl siding will reduce outside noise pollution, leading to a more comfortable home.
Enhanced Curb Appeal
As one of the top siding contractors in Manassas, VA, we understand the large impact siding has on a home's appearance. Our insulated vinyl siding comes in a variety of colors and designs that will enhance any kind of home. For instance, CertainTeed's Cedar Boards™ Insulated Siding comes in 23 different colors. It also features the authentic look of natural wood. Our beautiful siding options are also low maintenance. Apart from never needing repainting, they resist fading and chalking.
Our insulated vinyl siding is energy-efficient, durable, and beautiful. It will form an effective thermal barrier that will keep energy locked in, making your home more comfortable and secure. Peak Roofing Contractors is a family owned and operated business that has served our clients for over 20 years. This depth of experience means we can recommend the best insulated vinyl siding for your home's style. Give us a call to learn more about insulated vinyl siding or to get a free estimate.