You may look at the cost of shingles and think that the roofing quote you received was unreasonable. However appealing the price doing it yourself may be, it's not often a good idea. Here are three reasons it's worth the investment to hire a roofing contractor.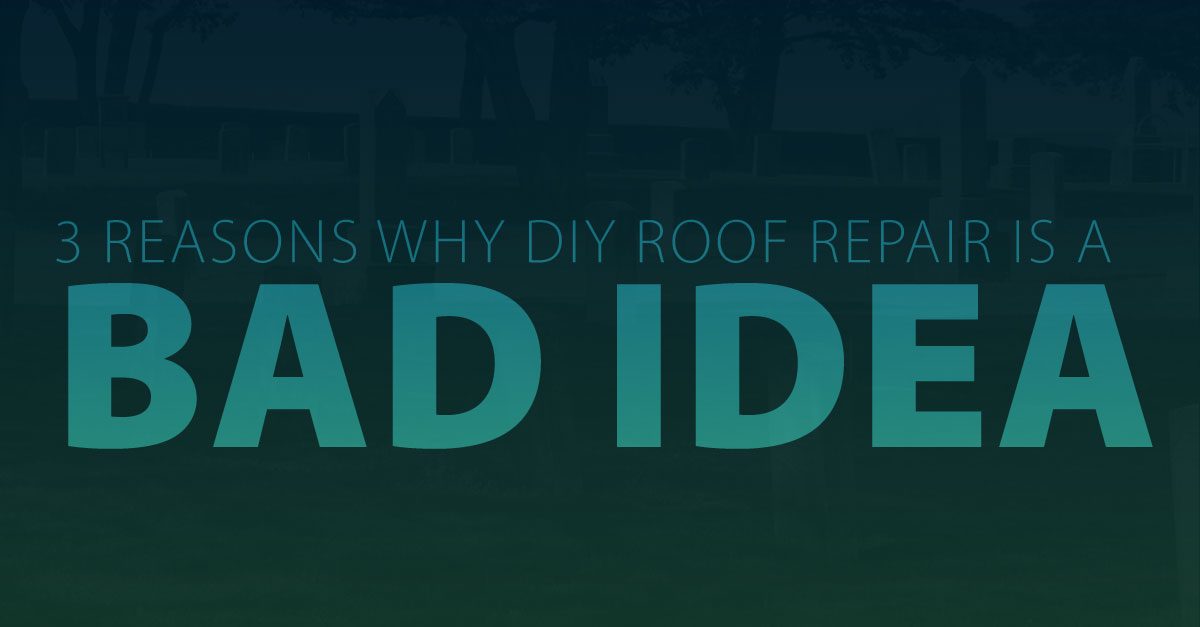 There are Expenses You May Not Consider
When you think you're comparing the cost of installing a new roof yourself and the cost of having a roofing contractor take care of it, you might be missing some things in your calculations. Here are some things you would likely have to buy:
Ladder or ladders
Roof jacks
Safety harness & glasses
Soft rubber-soled shoes
Nail gun & compressor
Wood to repair any rotted decking
Plus, you know that there's more to a roofing installation than just shingles. You need to dispose of the old shingles which will cost money. You'll need starter strips, underlayment, flashing and perhaps new venting to name a few things.
Time
Sure, a roofing contractor can remove and install a new roof in about a day, but they bring a crew. The crew works together as a team to first remove the shingles and then start the installation process (assuming there are no necessary repairs). If they have a half dozen or more men working on the process who have experience and training, how long will it take you? Do you really want your roof deck exposed to the elements for a week or more? Do you have the time to complete the work or will you need to take multiple vacation days?
Warranty
When you hire a roofing contractor to install your new roof, you'll get two warranties. One from the roofer and one from the manufacturer. The manufacturer's warranty is often only valid when the roof is installed by a licensed roofing contractor. That means if there is a manufacturing issue with your roof and you installed it, you may be out of luck. A roofing contractor also guarantees their workmanship and will fix an installation issue if it arises.
It may seem like a do-it-yourself roof replacement is a good idea at first, but, when you consider these three very big things, it's really not. Trust the pros at Peak Roofing Contractors with your next roof replacement. We're trained, licensed and insured and will stand behind the work we do. Call us today at (703) 753-4585 or fill out our contact form.