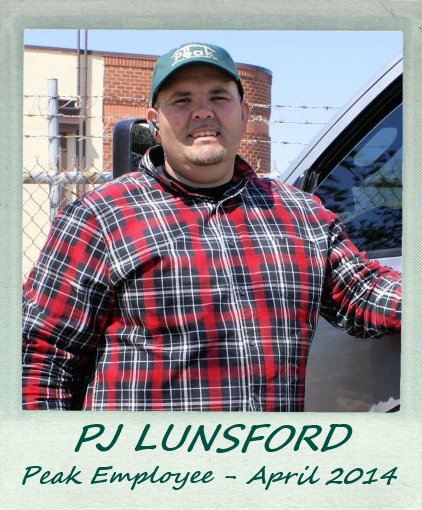 PJ Lunsford is Peak Family; both figuratively and literally.  He treats everyone at Peak Roofing like they're part of the family, even when we disagree!  PJ has been part of the industry for as long as any of us and he certainly knows which side of the shingle goes down!
So, Peak Roofing is blessed to have people like PJ on the team, not only for his industry experience and willingness to take on any project headfirst, but because when it comes to customer appreciation, for PJ it works both ways.  He likes the customers as much as they like him, which is no surprise to us, because we get to see how he is with his own family, especially his baby girl Charlee.
Just like everyone else, Charlee knows you can't fake nice!
It's our pleasure to name PJ Lunsford the Peak Employee for April 2014.
Give us a call @ 703-745-5153 to request an estimate or discuss any of your exterior needs and
you'll receive $50 off any Peak Roofing Contractors service. You won't be disappointed!