Replacing a roof is a big investment, as it is one of the most important parts of your house. It protects you from everything that Mother Nature throws and plays a huge role in your home's exterior appearance. When it's time to replace your roof, make sure that you hire the right roofer.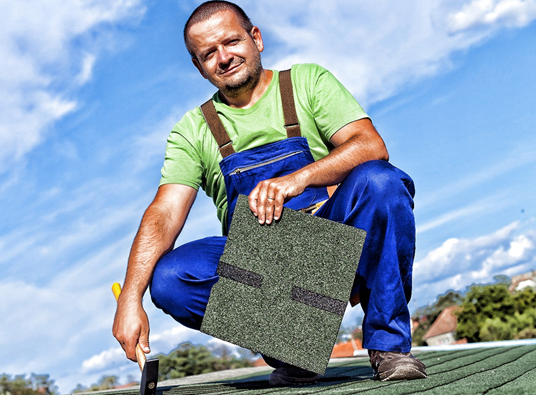 Weeding Out the Amateurs from the Pros
Choosing a roofer, however, can be challenging, especially if this is your first time getting your Virginia roofing done. That's because there are many roofers out there in the state of Virginia alone. Most even say that they are the best in the business.
How can you weed out the phonies from the true professionals? Just ask if they are a certified GAF Master Elite™ contractor.
GAF: The Leading Roofing Manufacturer in North America
Even if you're a greenhorn when it comes to home improvement projects, you've probably heard of the name GAF. That's because they are the leading roofing manufacturer in North America. They provide home and business owners with top-of-the-line roofing products, which look good and last long against any weather conditions.
GAF Master Elite™ Certificate
Considering GAF's reputation in the construction industry, they want true roofing professionals to handle their products to ensure proper installation. This is where their Master Elite certification program comes into play. This certification indicates that:
• The roofer is fully licensed according to state and local regulations.
• The roofer has adequate business and worker insurance. This will protect you against any liabilities should there be an accident in the middle of your project.
• The roofer has an excellent reputation not just in the local community, but also in the entire roofing industry.
• The roofer is committed to continuous professional education for the latest in roofing techniques and technologies.
Hire a GAF Master Elite Roofer to ensure the best Northern Virginia roofing products and services. Peak Roofing Contractors is a certified GAF Master Elite roofer. Moreover, we are also recognized as a leader among roofing companies in the region. Our team members stand behind the work we do, earning us our superior reputation.
Get your roofing done right by calling Peak Roofing Contractors at (703) 745-5153 today.